Introducing our newest label: Glitter Garage! It's the name we gave the (very) downtown laneway studio we moved into in 2018, and the close proximity to a friend's hair salon inspired new techniques and new products.* 
We use great quality garments: sweatshop free, eco-conscious production, and super-soft cotton. We pair them with an awesome array of heat-transfer vinyl colours and finishes including holographic, metallic, reflective and of course glitter!
There will be more to come, but our signature collection and concept is YourTen; an endlessly-customizable concept celebrating the artists, songs, characters, movies, shows and anything you love!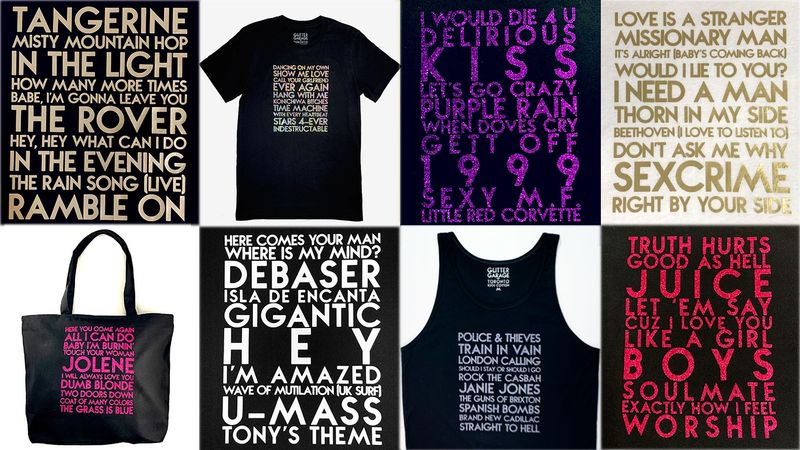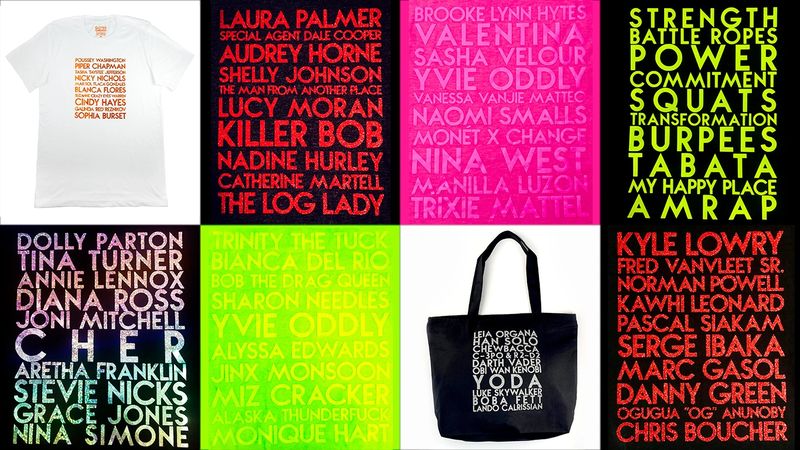 *Fun fact: This collection grew out of a personal project to make song-title tees for a group of friends going to see the fantastic artist Robyn in Toronto on her 2019 Honey tour....