Contact Us
Have a question about our products? Contact us via the form on the bottom of this page, or email
info@bbj.ca
*Please note: if you've previously sent a message via the site contact form, it might have been swallowed by the internet! Email directly at
info@bbj.ca
instead.
Heck, you can even call our studio/cel line at 647.548.2338...
FAQ
Is

this

design available in

that

product?
Yes! Most likely. All accessories can be made with any round image design that appears on another product. 
Square products like clocks and our Album Cover collection are their own thing, but maybe we can adapt or customize it for you. 
You bet we do. Almost all of our products can be made with an image of your choice. You can send a link to an image online, or email any standard graphic format (JPG, PNG, PDF preferred). Bigger is usually better, and don't crop it.
How much does it cost to customize?
For personal images like pets, people, or business logos: $20 in addition to the product price. Pop-culture ones are $10. 
Do you have a store or can I pick up my order?
We now work out of a supercool little studio near Yonge & Bloor - we call it the GlitterGarage! It's behind and part of
eleven
salon. The location is tucked away in a laneway; it can be accessed via the salon or see map linked below.
We are open by appointment most weekdays 11-6ish and occasionally on weekends; drop us a line to make sure we're available before you come by.
BBJstudio
9 Irwin Ave
Toronto ON M4Y 1L1
To see our work in a great shopping environment, come see us at the
One Of A Kind
show! (Winter show only, sorry)
Click the image below for a link to discounted tickets (coming soon!).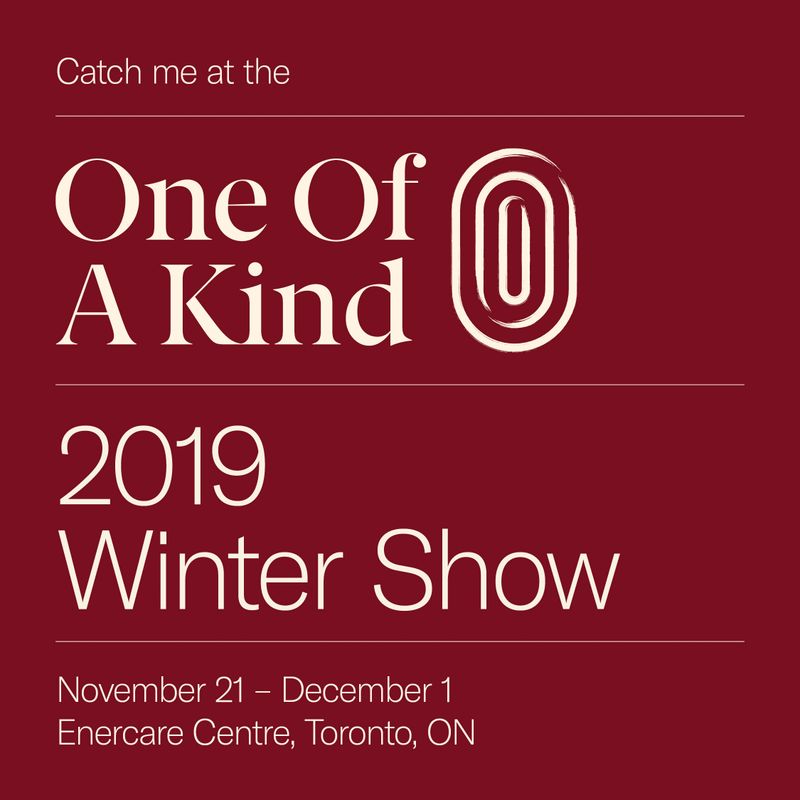 How long have you been doing this?
The first BBJ rings and cufflinks made their craft show debut in 1999, followed by One Of A Kind in 2000. Since 2001, both Ange and Robin have been working together full-time in their world of glitter, glass and glue.
Do you still make something that I don't see on the website?
Maybe. We leave some products behind to make space for new ones, but we may still have the components needed to make discontinued formats. Just ask! 
We also create art pieces, installations and do performance under the name Trixie & Beever. Yes, there's often glitter involved, but not always. See our Trixie & Beever site for a sampling. 
And Ange Beever has returned to paintings! See her super-fun Original Covers on Instagram @a_bvr_art