Pop-culture and glitter obsessives, making accessories and décor for fun people
We're a proudly indie design duo based in Toronto bent on creating unique accessories that share our love of pop culture and other weird and wonderful things. We blend together elements of pop indulgence, hands-on crafting and computer technology to create thousands of product options. Our signature accessories feature an image under rounded glass, and new home décor items have expanded our pop-and-glitter aesthetic to the fabulous indoors.
Our rings, cufflinks, buckles and everything else we make are uniquely customizable. This has led to many interesting collaborations with artists, small business (from roller derby teams to swingers' clubs to Christian publishers, no less!), and exclusive collections for the CBC, AGO, York University, Pride Toronto, TIFF's Tim Burton exhibition and more. 
The newest alliance (with an extensive personal history) is our exclusive merch collection for Buddies In Bad Time Theatre. We are excited to partner with Buddies to create a collection of apparel, souvenirs and gifts that will help support the work of the theatre. For more about our new adventures in custom tees and other apparel, check out our new Glitter Garage line.
We've also worked together as Trixie & Beever for many years, creating installations, performances, mixed-media art pieces and set designs. Ange has begun painting solo again with Original Covers, using existing art/decor as a base for additions and absurd juxtapositions, and this work has found its way into BBJ fancy brooches, serving trays... how circular!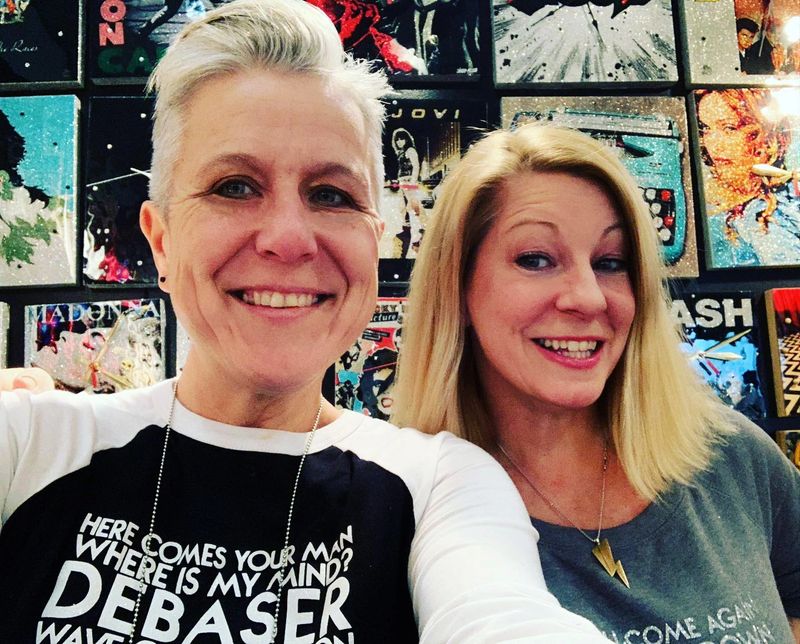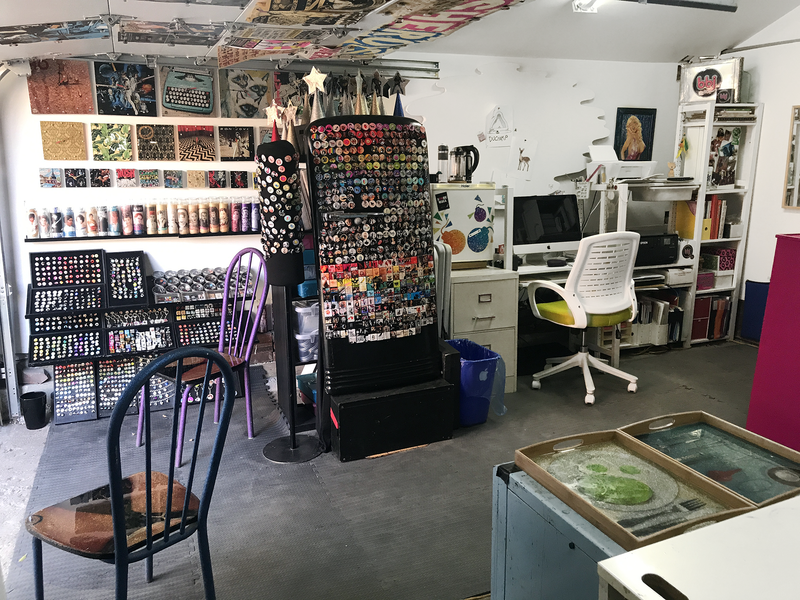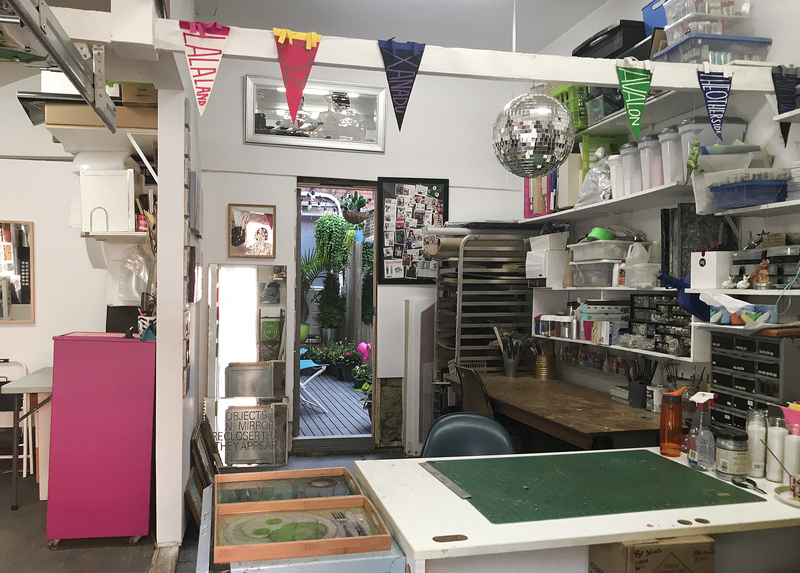 ---
BBJ creates pop-art pieces without the boring pretense. Customize your own accessories or household items with iconic images to celebrate your faves and express your individuality. Completed with vibrant colors, detailed prints and glittery glasswork, we design and make thoughtful, personalized gifts for yourself, a friend or loved one with distinctive style.